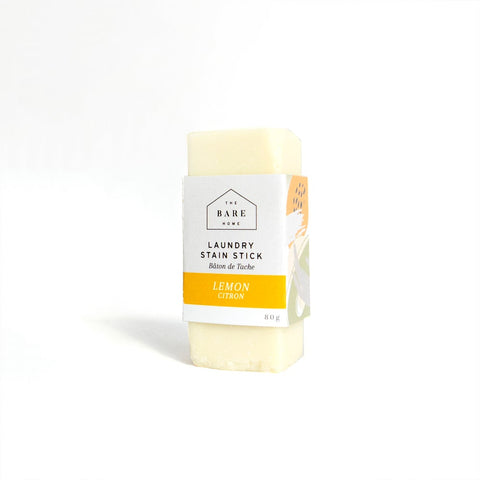 The Bare Home Laundry Stain Stick
The Bare Home
This plant-powered goodness is hard on even the toughest stains.
It is also great for use on full garments when hand-washing!
Size is 1.5''X 1''X 3'' and approximately 80g.
Fresh lemon scent
BIODEGRADABLE | PHOSPHATE + DYE FREE | NOT TESTED ON ANIMALS 
MADE IN CANADA
Checking local availability
Ingredients
Aqua, Sodium Olivate (Saponified Olive Oil), Cocos nucifera (Coconut Oil), Sodium Tetraborate, D-Limonene
How to Use
For stains: Lather with water & work soap into the stained area. Launder as usual
For a complete wash: Lather with water and soap on the entire item.