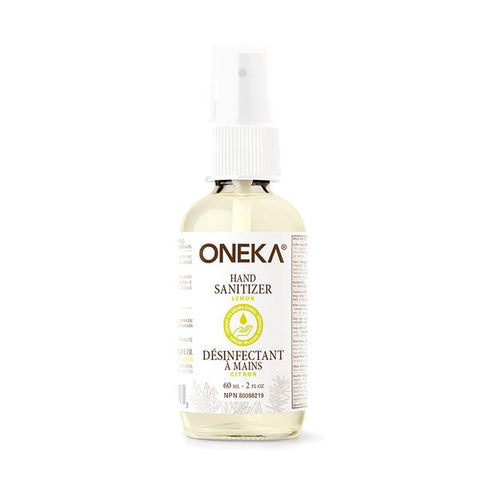 Oneka Hand Sanitizer
Oneka
Shield your hands from germs naturally with our hand sanitizer, using a blend of 70% organic alcohol with moisturizing aloe vera leaf juice, delicately infused with our botanical plant extracts and essential oils.
Approved by Health Canada. NPN # 80098219
The price of packaging you choose is automatically included in the product pricing. 
*  Container deposit program for $2.50 a fully refundable deposit fee. Bring the empty container back for a full refund or keep it to refill or reuse as you wish.
Checking local availability
Ingredients
70% organic sugar cane alcohol, organic Aloe Barbadensis ( Aloe vera) leaf juice, organic Salvia Officinalis (Sage) extract, organic Calendula Officinalis flower extract, Citrus Limonium (Lemon) essential oil, Salvia Officinalis (Sage) essential oil, organic glycerin (vegetable)