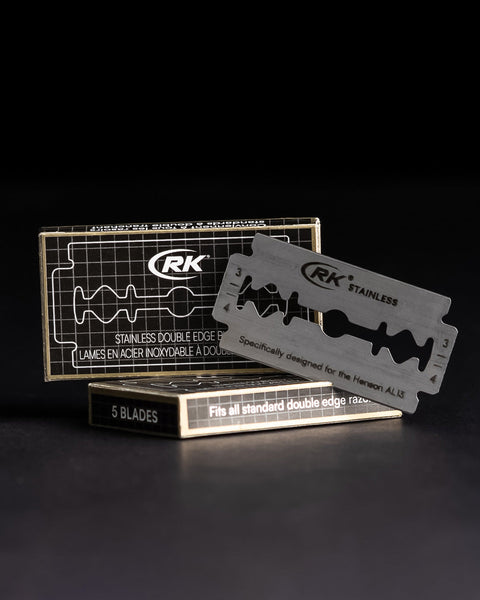 Double Edged Razor Blades
Henson Shaving
RK Shaving Blades offer excellent precision and comfort while shaving. Crafted with stainless steel, they are known for their sharpness and consistency, ensuring a close and clean shave every time. For the typical shaver, 2-4 blades per month is sufficient. Compatible with all double-edged safety razors, these blades are ideal for achieving a perfect shave.
End of Life
Collect your blades in a blade bank made from an aluminum can or other small container. Be sure it is clearly labelled and keep it away from children and pets.
When the can is close to full, tape the opening to seal it and drop it off at your local scrap metal collection site for recycling. 

Checking local availability