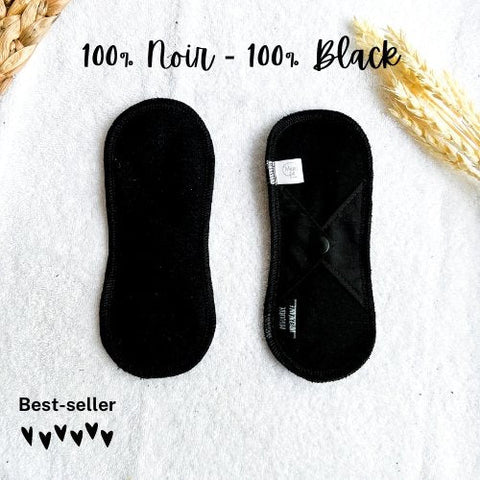 Reusable Menstrual Pads
Marie Fil
These reusable hygienic pads are super absorbent and made out of hemp and organic cotton perfect for eco women!
This pad is gentle on the skin and replaces disposable pads.

Absorbent composition: 55% hemp and 45% organic cotton
Waterproof composition: 100% PUL
How are washable sanitary napkins washed?
There are several methods for the maintenance of eco-responsible feminine hygiene products. The simplest is:
Store your washable sanitary napkins in a dry bag until washing.

12 hours before washing, soak washable sanitary napkins in a bucket of cold water.

Machine wash in cold water with your bath towels, no fabric softener, and

 hang to dry.
Checking local availability